Earlier in the fall I took my usual trip up to Vermont to visit my family, and somewhat impulsively decided to head over to Portland, Maine for a day as well. Unfortunately, I had awful timing and it rained the entire day I was in Maine so I didn't get to see nearly as much as I wanted to (and no lighthouses). However, having to suddenly find new indoors stuff to do in Portland led me to a really neat museum I probably wouldn't have visited otherwise.
Day one, visited with my parents and then went into Rutland, VT on my own to check out the local thrift store and get some food. There used to be a secondhand clothing store when I was in high school that had a whole floor of amazing vintage, they later merged with another local thrift store. While they're still decent and I usually find something there, they don't have the vintage selection they used to. I did find a nice pair of slouchy boots that I like quite a bit and have been wearing a lot lately, so I can't complain too much, though. For dinner, I went over to Table 24. They were having a charity event so I couldn't get a table, but there was seating at the bar. I usually enjoy sitting at the bar anyway, especially when I'm eating alone (which I do quite a bit and highly recommend). I had had a veggie burger that was great, mango & fig bruchetta and a local beer.
Day two was the drive over to Maine, which should have taken about 6 hours, but I stopped a few places along the way so it took all day. The first was in Woodstock, Vermont for lunch and to check out my favorite vintage clothing store Who Is Sylvia. Last time I was there I bought a black velvet 1920s dress, a couple of antique lace shawls and some vintage trims for sewing. This time I didn't get anything, though it was still nice to browse.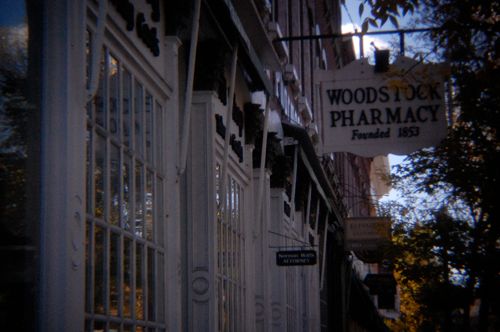 Next was the antique mall in Quechee, where I also did not buy anything but still enjoyed browsing. After that, it was onward through New Hampshire and over to Maine. That drive was probably the best part of the trip, all the fall colors were out and there's really nothing quite like driving on an open road with gorgeous scenery and listening to music. The downside to all the stops is that I got to Maine late. The inn I decided to stay at was on an island, so I ended up sitting in a parking lot for almost an hour waiting for the ferry so get the island to get to the inn so I could get some sleep. I'm sure islands are charming and all, but it was inconvenient enough that I'll likely avoid island hotels in the future. I did finally make it, though, had a couple of local Maine beers and went to sleep.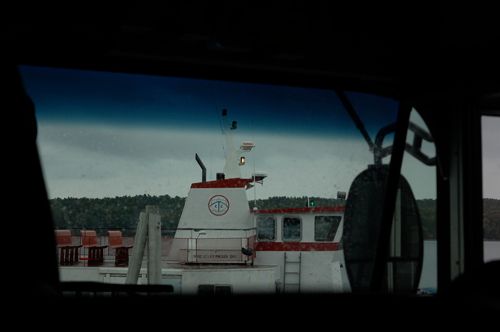 Day three was supposed to be when I did all the stereotypical Maine activities like see lighthouses, but it rained the whole day. The inn was nice, more like a hotel than inn, built in the 1920s after the original inn had burned down. I spent some time walking around the grounds, since I had an hour or so between checkout and when the ferry was scheduled to leave.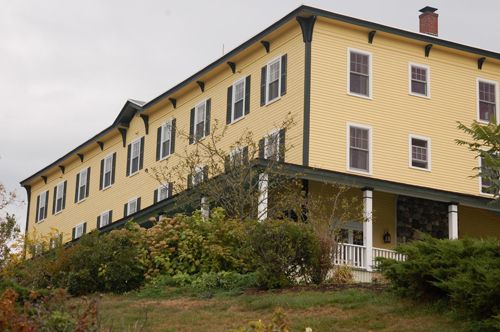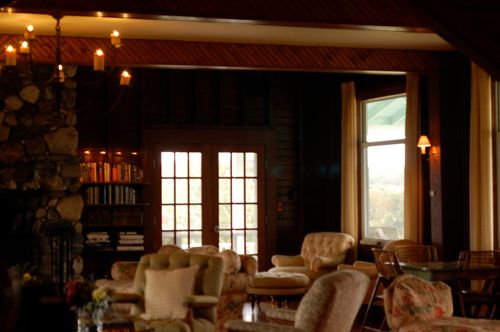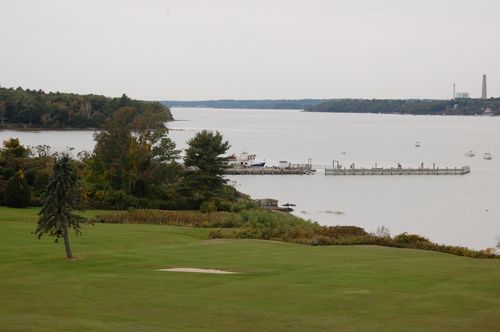 After that, it was over to the LL Bean flagship store, I spent a lot more than I would have expected given that my usual style is not very LL Bean at all, but I now have plenty of wool socks to get me through the winter plus a surprisingly nice velveteen blazer. From there it was down to Portland where I went to the Victoria Mansion, which is an amazing gilded age mansion. By guided tour only, everything there basically in it's original state including a Turkish smoking room and even the dishes. I had already decided to get dinner at Green Elephant, I would have liked to get something more Maine than Asian food but it's hard to turn down an all vegetarian restaurant, especially when on the road. Due to some poor planning, though, I had a half hour to fill before they reopened for dinner. While walking around killing time, I saw a comic book store and decided to check that out. It ended up being a great decision, when I got inside it turns out they also had a bunch of pinball machines! So I bought a Daniel Clowes book, got some quarters and played some Monster Bash until it was dinnertime. And I was glad I waited instead of going somewhere else for dinner, the food was pretty great.
After that it was time to head home, unfortunately by that point it was pouring and not the light rain it had been earlier. If a sunny day on an open road is the best driving, nighttime in the pouring rain on unfamiliar roads is the worst. It felt like it took forever to get home, and I didn't make it until around midnight. Overall, it was a good trip, though, and I'm glad I did it. It was my first time travelling alone to a new place, and that was worth it, especially since I'll probably be doing more of that in the coming year.