The first trip I took on my sabbatical was to Philadelphia. I figured it would be a good place to start for solo traveling practice since I'd been there before, it's relatively nearby, and there were some things I wanted to do that I missed last time.
The first thing I did was go to the Mütter Museum (no pictures allowed anyway, so at least there was no loss there). The Mütter Museum is a medical history museum, it's rather small but they fit a lot of stuff in. Fascinating but also morbid and creepy, there's a lot of skeletons, preserved body parts and some related miscellany (like doctor's books bound in leather made from human skin). It was one of those places I'm glad I went, but was also unsettled enough at the end that I don't think I'll need to go back again.
I then got lunch at a cafe that is also an Ethiopian restaurant, and then over to Eastern State Penitentiary (the pictures from here are the ones I regret losing the most). I'm not into audio tours but the one here is narrated by Steve Buscemi and I enjoyed it, it's like walking around with Steve Buscemi telling you about prison history.
After that I went to the Philadelphia Museum of Art, my favorite thing there was the Constantine Tapestry collection.

Description from the museum: In 1625, King Louis XIII of France presented papal envoy Cardinal Francesco Barberini with a series of seven tapestries, designed by Peter Paul Rubens and woven in Paris, on the life of Constantine, the first Roman emperor to convert to Christianity. Upon returning to Rome, Cardinal Barberini established his own tapestry works and commissioned Pietro da Corona to design additional tapestries for the Constantine series.
By the time I left the museum it was evening so I went back to the hotel for a bit, then back out to get some dinner. I ended up going to the Khyber Pass Pub since they had veg-friendly food options and were walking distance from the hotel, I got the vegan BBQ pulled pork sandwich and it was pretty great. The music was also good, while I was there they played Carrie Anne by The Hollies. It ended up being the exact song I wanted to listen to, and I ended up listening to it a few times on Spotify at the hotel before deciding to just buy the album to listen to in the car on the rest of the trip.
The next morning I stopped by an amazing historic candy store, Shane Confectionary. I was lucky they opened early so I could make it before hotel checkout. I got some chocolate turtles and a bag of Mary Janes (one of my favorite old-timey candies, sometimes I feel like the only person under 60 who likes them).
After that it was time to check out from the hotel and then to Longwood Gardens. I had originally planned to just stop for a bit on my way home but I liked it so much that I spent about 4 hours there, even getting lunch in the cafe. This is the other place I'm sad I lost my photos of, but at least here I have a few since I had also brought a film camera with me (I posted a few already here).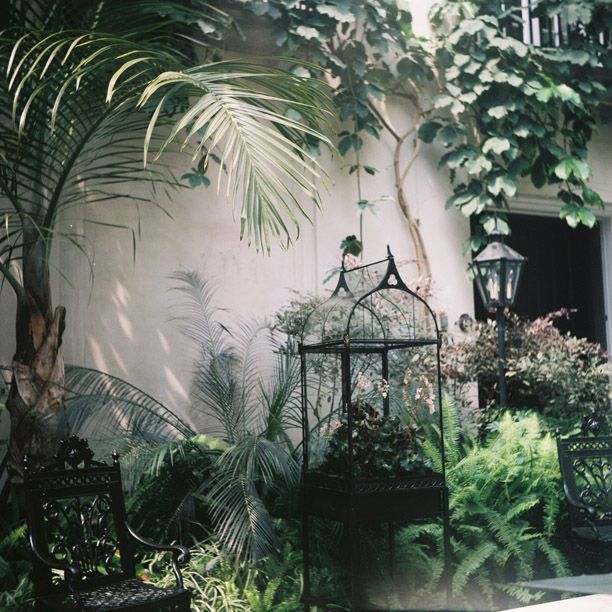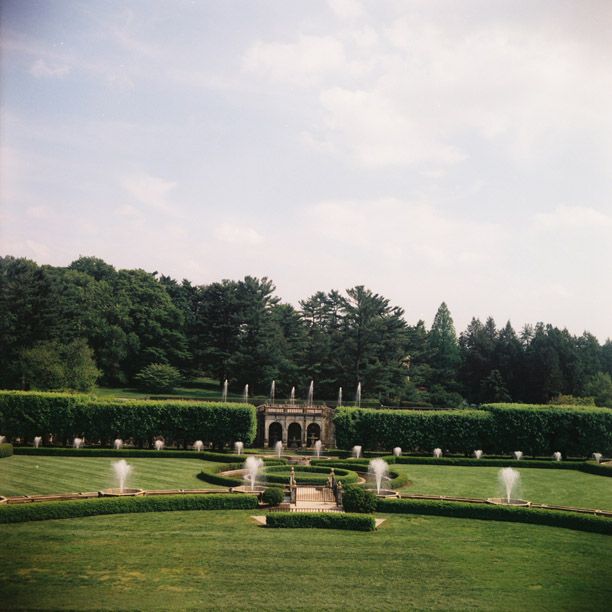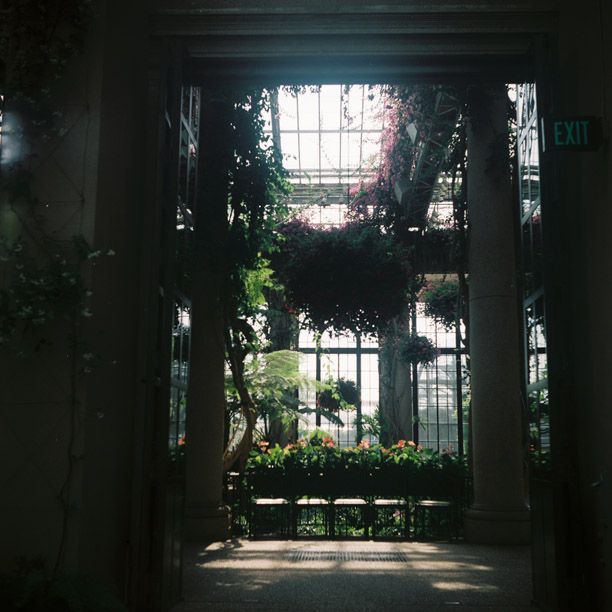 Since I spent so much time at the gardens I was both sunburnt and didn't get home until around 10pm, but at least I had The Hollies to listen to on the drive.